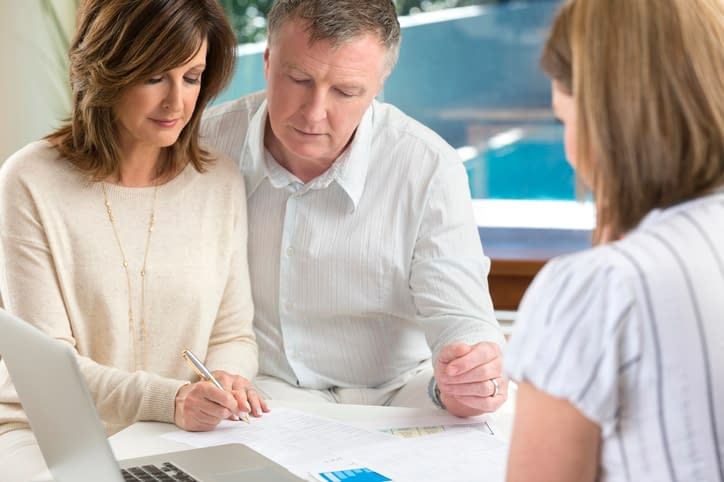 If you've ever searched online for a financial advisor before, you may have encountered information that made you ask, "Okay, wait. What is a fiduciary financial advisor?" As you're about to learn, knowing the answer is very much in your best interest.
The word ficuciary's Latin origin is from fidere, which means "to trust." When a financial advisor acts as your fiduciary, they are legally bound to act in your best interest. In other words, you should be able to trust them.
That seems straightforward enough. Why wouldn't a financial advisor act in your best interest? Unfortunately, that's where things can get complicated.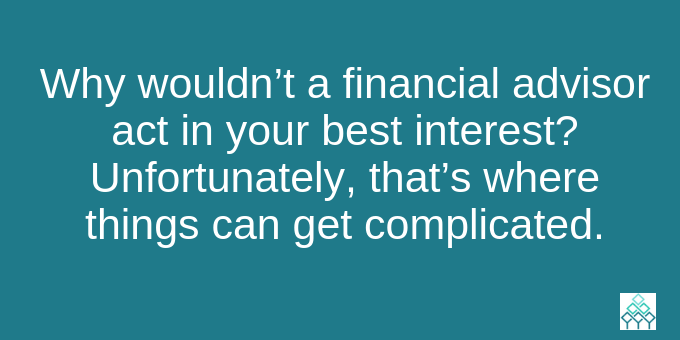 DIFFERENCE BETWEEN A FIDUCIARY AND A FINANCIAL ADVISOR
The short answer is, yes, there can be a big difference.
First consider this medical analogy. Let's say you're being treated by a doctor for some serious disease. Now imagine that this doctor has a strategic partnership with ABC Pharmaceutical.
Even though there are a number of ways for you to be treated, your doctor prescribes a specific drug from ABC Pharmaceutical—not because he thinks it's the best option for you, but because he'll be compensated from prescribing the drug.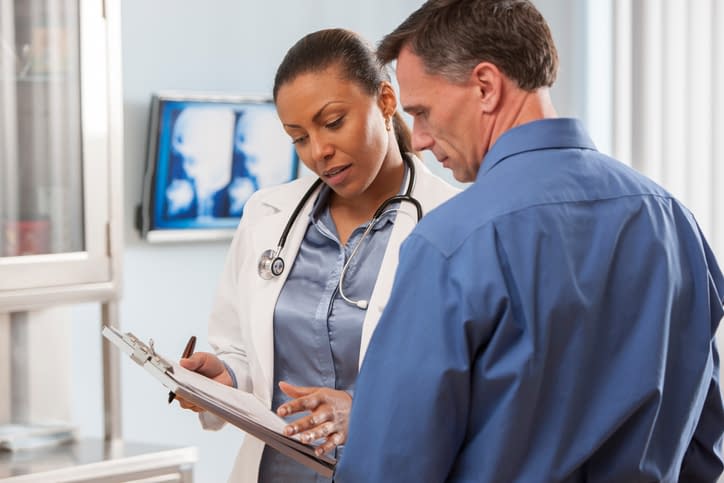 That scenario may be simplistic (and disturbing), but it effectively illustrates what it looks like when a professional you place trust in puts his own interest before yours.
Now let's return to the world of financial advising. Our doctor example unfortunately has a lot of parallels with how some self-proclaimed financial advisors fail at being a fiduciary, even though they may say they're acting as one.
The reality is that people working in the financial sector can in essence call themselves anything they want. Rules and regulations today that establish a fiduciary standard are in flux and can be confusing for the average consumer.
That doesn't mean you're powerless. There are ways for you to spot when a potential advisor isn't necessarily acting in your best interest.
BE ALERT: FINANCIAL PRODUCTS VS. FINANCIAL ADVICE
Financial advising has its historical roots in selling commission-based products like life insurance, annuities and securities. Unfortunately, that's why people have historically rated the industry low in terms of trust and ethics, especially in comparison to other professions. Why is that?
Because when it comes to true fiduciary financial advising, it's virtually impossible to put a client's best interest first when the advisor's primary focus is selling a product. In fact, if that's the situation, you, the client, are basically dealing with a salesperson, not an advisor.
Pay attention to what the advisor actually does in terms of, well, advising. More specifically, be alert during your initial interactions with a financial advisor. Are they suggesting you purchase financial products right away?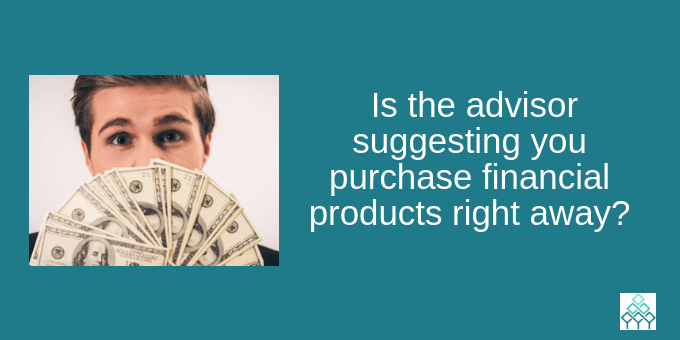 If selling you something seems to be the dominant topic when you first meet with an advisor, that could be a signal that they're putting their own interest before yours, i.e., they're not acting as a fiduciary.
Of course, it also never hurts to just ask. Follow the advice that financial experts Helaine Olen and Harold Pollack give and ask, "Do you work to the fiduciary standard at all times?"
REAL FINANCIAL ADVISING: IT TAKES TIME
Think about it like this: How can a true fiduciary financial advisor know a product will really help you when they haven't spent time thoroughly analyzing all the segments of your financial situation and familiarizing themselves with your long-term financial goals?
IT'S ABOUT THE PROCESS, NOT THE PRODUCTS
There are certainly plenty of financial professionals out there who are acting in good faith and are sincerely interested in putting your interests before theirs.
Also, financial products themselves aren't necessarily inherently fraudulent or ineffective. Purchasing life insurance, for example, can be a smart move for some families. What's important to consider is why an advisor is suggesting a product in the first place. Do they really know enough to be suggesting financial products that can "help" your situation or "solve" your problems?
More often than not, good financial advising does not need to involve selling financial products. To put it another way: Most people don't need financial products; they need good financial advice that involves a plan.
OUR FIDUCIARY PHILOSOPHY AT PINE GROVE FINANCIAL
At Pine Grove Financial, we serve our clients as a fiduciary by first following a thorough proprietary process that involves analyzing your retirement plan. When we say we literally wrote the book on how to stress-test your retirement planning, we mean it.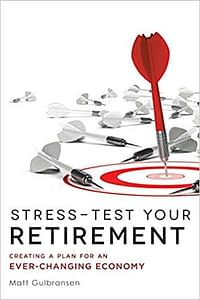 Matt Gulbransen, Pine Grove Financial founder, took his years of retirement planning expertise and wrote Stress-Test Your Retirement: Creating a Plan for an Ever-Changing Economy. The book encapsulates the foundation of our unique approach.
When you work with Pine Grove Financial, we help you understand how the different decisions you make around your retirement can impact one another. We also help you organize and prioritize those decisions so you can actually see just how impactful a given decision is.
Keeping in mind what a true fiduciary is, consider how Pine Grove Financial begins our relationship with potential clients.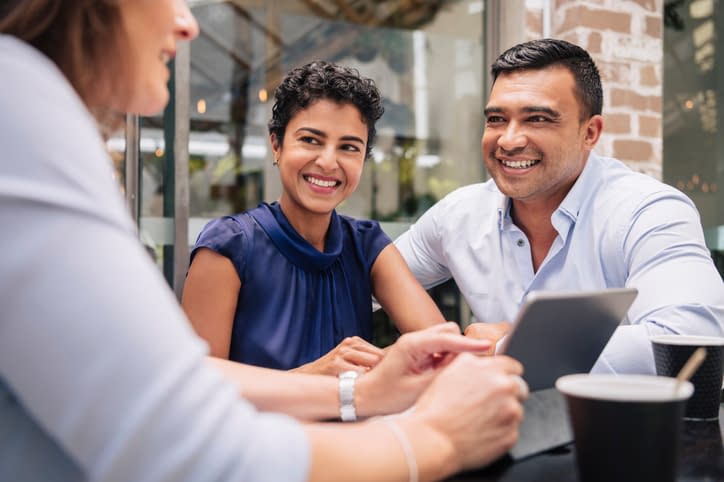 A 100% FIDUCIARY ONBOARDING PROCESS
We think it's important to give potential clients an opportunity to test-drive us. That's why we charge a one-time fee upfront involving a three-appointment planning process.
We don't require you to commit to anything. We're simply trying to demonstrate how we can add value to your life through our retirement planning services. What does our onboarding process accomplish? A lot.
It helps you understand if you actually need help.

It gives you an idea of what your client experience with us will be like. Do we click?

It helps you gain trust and comfort with how we conduct ourselves and how we communicate with you.

Perhaps most important, it allows us to demonstrate how we can actually help you successfully manage your retirement planning.

STRAIGHT-TALK ON FEES AND SERVICES
As you explore your options for a fiduciary financial advisor, you should understand that the way a financial advisor provides services is inextricably linked with how they charge for those services.
Financial advisors receive compensation in a variety of ways. Unfortunately, that's caused the financial industry to become segmented, pitting one fee model approach against another. It has also created confusion for consumers who are trying to understand what fee model is best for them.
Rather than tell you our fee structure at Pine Grove Financial is right and others are wrong, we'll simply say this: We believe our approach allows us to act as the best fiduciary possible. Here's why:
A PAY-AS-YOU-GO MODEL: ASSET-BASED COMPENSATION
At Pine Grove Financial, we're all about creating a long-term relationship with our clients. We believe that's essential when it comes to truly acting in your best interest.
If you decide to continue services with Pine Grove Financial after our initial onboarding appointments, we then begin a pay-as-you-go fee model based on the amount of assets we manage for you. This model empowers our financial advisors to proactively advise you and incentivizes them to provide exceptional fiduciary services.
WHY WE DON'T USE HOURLY FEES
Clients generally need investment management services. Sure, we could simply tell a client how to manage their money, but then how can we be sure if they're actually going to do it on their own?
As market forces change, new tax laws emerge, assets grow, and the lives and financial needs of our clients evolve, Pine Grove Financial strives to be proactive financial advisors. But we don't think that's possible if we just sit at our desk and wait for our clients to call us for advice.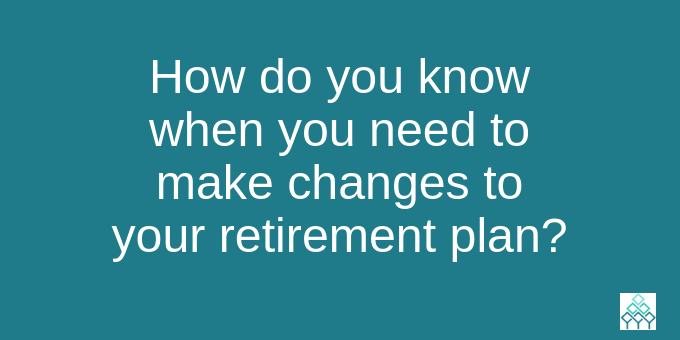 So, assuming they're not financial experts themselves, how do our clients know when they need to make changes to their retirement plan unless we, the fiduciary financial advisor, inform them?  
That's why we don't use hourly fees. For us, that fee structure is antithetical to giving you the best fiduciary services possible.
FINDING A FIDUCIARY: A BRIEF CHECKLIST
With so much riding on the management of your retirement plan, you want a financial advisor who unequivocally works as your fiduciary. Whether you're searching for a financial advisor for the first time or thinking about changing advisors, keep the following suggestions and considerations in mind when you meet with a prospective financial advisor:
What is the advisor's process for managing your retirement plan? Are financial products being pushed early on?

Ask about the advisor's overall investment and financial planning philosophy.

How often does the advisor meet with clients?

Ask them for a detailed description of their fee structure. ("How do you make money?")

Ask about the advisor's use of technology and software. Will you have access to that as well?
As you explore your options for financial advising, we encourage you to Contact Pine Grove Financial and give us a chance to demonstrate what true fiduciary financial advising can look like.
Learn more about Minnesota's premier retirement planners,
the financial advisors at Pine Grove Financial Group.