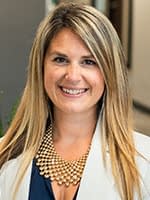 Nicole
Overman
Client Relationship Manager
Phone: 612-347 8667
13100 Wayzata Blvd. Suite 300
Minnetonka, MN 55305
Nicole excels at bringing a broad range of skillsets to champion your client service needs. When working with you and your personalized plan, she relies on nearly two decades of financial service experience to provide thoughtful, timely, and professional support – all with impeccable attention to detail.
Friendly and enthusiastic, her passion for learning about you and your goals makes helping you achieve them even more rewarding.
When she's not driving her three children to dance, civil air patrol, equestrian sports, and swimming, Nicole enjoys spending time with her husband and taking MMA classes.
QUALIFICATIONS
Normandale Community College
MN Life & Health Insurance License
Investment advisory services offered through Pine Grove Financial Group, an SEC Registered Investment Advisor.
Pine Grove Financial Group
Phone: 651-714-0323
Fax: 651-714-0422
Email: contact@pinegrovefg.com
635 Bielenberg Drive,
Suite 210
Woodbury, MN 55125
15322 Galaxie Ave.
Apple Valley, MN 55124
13100 Wayzata Blvd. Suite 300
Minnetonka, MN 55305
© 2020 PINE GROVE FINANCIAL GROUP. ALL RIGHTS RESERVED.