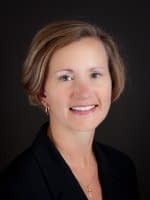 Michelle
Campbell
Director of Investment Management – CFP®
Fax: 651-714-0422
635 Bielenberg Drive, Suite 210
Woodbury, MN 55125
What do you like best about working at Pine Grove Financial Group?
I am truly blessed to work with amazing people, both my coworkers and our clients. Being able to do what I love to do and, at the same time, helping others achieve their goals is a win-win situation!
What are the 3 words that people use to describe you?
Determined, Focused, Driven
When you're not working, what do you care about the most?
I especially love engaging in Bible studies and, overall, being active. With our twin sons, Jonathan and Jacob, off at college, my husband Tom and I have developed a passion for long distance running and are frequently planning for the next marathon!
About:
Michelle is the Director of Investment Management with Pine Grove Financial Group and has been in the financial services industry for more than 20 years. She is a Certified Financial Planner® as well as an Investment Advisor Representative with our Registered Investment Advisor, AdvisorNet Wealth Management. In addition, she is an active member of the Financial Planning Association of Minnesota.
Investment advisory services offered through Pine Grove Financial Group, an SEC Registered Investment Advisor.
Pine Grove Financial Group
Phone: 651-714-0323
Fax: 651-714-0422
Email: contact@pinegrovefg.com
635 Bielenberg Drive,
Suite 210
Woodbury, MN 55125
15322 Galaxie Ave.
Apple Valley, MN 55124
13100 Wayzata Blvd. Suite 300
Minnetonka, MN 55305
© 2020 PINE GROVE FINANCIAL GROUP. ALL RIGHTS RESERVED.