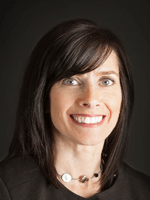 Linda
Sheridan
Director of Client Services
Registered Representative
Fax: 651-714-0422
635 Bielenberg Drive, Suite 210
Woodbury, MN 55125
What do you like best about working at Pine Grove Financial Group?
Working with a great team that truly cares about their clients
What are the 3 words that people use to describe you?
Dedicated, flexible and conscientious
When you're not working, what do you care about the most?
Spending time with my husband, Troy and two teenage children, Cole and Sydney. Linda also enjoys fitness classes, bible studies and volunteering.
About:
Linda is Co-Director of Client Services and has been in the financial services industry for 15 years. She is a Registered Paraplanner with the College of Financial Planning. She started in the financial services industry as a Financial Planning assistant in Bloomington and then moved to Fortis Financial as a Senior Trader and Principal. After taking time off to raise her son and daughter, she returned to Fortis Financial (now The Hartford) in Client Services and the Advisory Services team.
Investment advisory services offered through Pine Grove Financial Group, an SEC Registered Investment Advisor.
Pine Grove Financial Group
Phone: 651-714-0323
Fax: 651-714-0422
Email: contact@pinegrovefg.com
635 Bielenberg Drive,
Suite 210
Woodbury, MN 55125
15322 Galaxie Ave.
Apple Valley, MN 55124
13100 Wayzata Blvd. Suite 300
Minnetonka, MN 55305
© 2020 PINE GROVE FINANCIAL GROUP. ALL RIGHTS RESERVED.