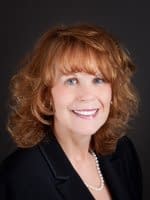 Claudia
Miller Stack
Director of Client Services – CIC
Fax: 651-714-0422
635 Bielenberg Drive, Suite 210
Woodbury, MN 55125
What do you like best about working at Pine Grove Financial Group?
I love working with my team and our clients, knowing that we have such a positive impact on their lives. Pine Grove provides life-long financial service and help clients pursue their goals to make a difference in their financial future.
What are the 3 words that people use to describe you?
Dedicated, Passionate, Optimistic
When you're not working, what do you care about the most?
My family. I love spending time with my wonderful husband Dale and our blended family of 6 children, Paul, Sara, Rachel, Angela, Devon and Hunter and our amazing grandchildren, Alirose and Mirabella. My husband and I love motorcycling, entertaining and travel. I enjoy reading, cooking, re-decorating and yoga and fitness.
About:
Claudia Miller Stack is the Director of Client Relations at Pine Grove Financial Group. She has been in the insurance and financial services industry for more than 30 years and is a tenured Certified Insurance Counselor. She was President and Owner of her own independent insurance and financial services agency in the Twin Cities for 20 years and excels at building relationships and providing excellent service.
Investment advisory services offered through Pine Grove Financial Group, an SEC Registered Investment Advisor.
Pine Grove Financial Group
Phone: 651-714-0323
Fax: 651-714-0422
Email: contact@pinegrovefg.com
635 Bielenberg Drive,
Suite 210
Woodbury, MN 55125
15322 Galaxie Ave.
Apple Valley, MN 55124
13100 Wayzata Blvd. Suite 300
Minnetonka, MN 55305
© 2020 PINE GROVE FINANCIAL GROUP. ALL RIGHTS RESERVED.