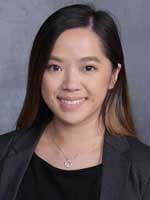 Bao
Her
Client Service Associate
Fax: 651-714-0422
635 Bielenberg Drive, Suite 210
Woodbury, MN 55125
What do you like best about working at Pine Grove Financial Group?
Getting the opportunity to work with a dedicated and caring team to make a positive impact in many clients' financial and personal life.
What are the 3 words that people use to describe you?
Helpful, Supportive, and Organized
When you're not working, what do you care about the most?
Making sure there's enough time in my day to spend with my husband, Vincent. We love family time and spend most of our weekends with family, as we both have many siblings. We're always on the lookout to try new/famous restaurants. Traveling and exploring is our favorite hobby.
About:
Bao Her is a Client Service Associate at Pine Grove Financial Group. She was born in CA, spent her early childhood in MI, and lived through her teenage years in OK before moving to MN. Her drive to help others came from her previous work experiences as a healthcare administrator. Now as she's working in the financial industry, she continues to see the importance of helping everyone. She's continuing her education at Metropolitan State University to achieve her Human Resources Management degree. She wishes to use this knowledge to expand her skills and experiences to help everyone in the industry.
Investment advisory services offered through Pine Grove Financial Group, an SEC Registered Investment Advisor.
Pine Grove Financial Group
Phone: 651-714-0323
Fax: 651-714-0422
Email: contact@pinegrovefg.com
635 Bielenberg Drive,
Suite 210
Woodbury, MN 55125
15322 Galaxie Ave.
Apple Valley, MN 55124
13100 Wayzata Blvd. Suite 300
Minnetonka, MN 55305
© 2020 PINE GROVE FINANCIAL GROUP. ALL RIGHTS RESERVED.